At Closet Works and More, we take a client centric approach, and it allows us to provide unmatched service. We have designed many storage spaces in the Fox Valley with a track record of success. Take a look at some of our specific services and then call us for an estimate and drawing.
Closets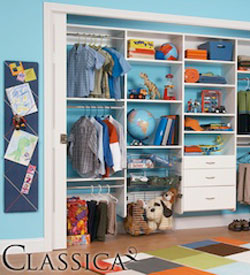 Pantries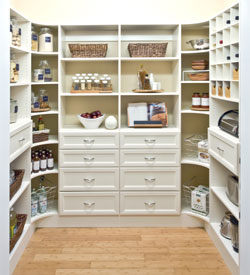 Garages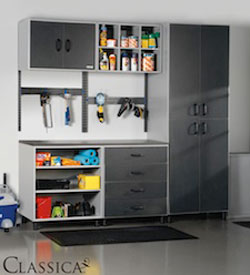 Closets
Your closet can be so much more than just a place to keep your things. From custom walk-ins, to reach-ins, to built-ins, we will create a beautiful environment with a variety of organizational options.
Transform your home with a design plan that will maximize your space, suit your specific needs, and look luxurious. We can add on to your current closet, create a new organizational system, or even build a brand new closet. Call us today for a free estimate and design drawing for your space.
Pantries
It can be difficult to have a pantry that looks good, and that is also highly functional for your cooking needs. We will design and install a pantry that will be both beautiful and convenient to use. No more sacrificing one for the other.
With everything in sight and at hand, you'll look at cooking as a more enjoyable daily task. Preparing meals just got a lot easier. Give yourself the space you need on your counters and prep areas and store more of the ingredients you'll need. Find out all the ways we can help you improve your kitchen with a remodel design from Closet Works and More.
Garages
Now your garage can be the versatile and valuable space you've always dreamed of. With our combination of product vendors, design experience, and installation expertise, we will provide you with the strongest, most-flexible, attractive organization and storage system for your garage.
By combining different components from our vendors, such as Classica and Organized Living, and adding in our design and installation creativity, your garage will become the organized, inviting workspace you've always wanted. Give yourself the extra space you need in your garage space while not losing any of your equipment with the help of Closet Works and More.